What is One Mad Lemming?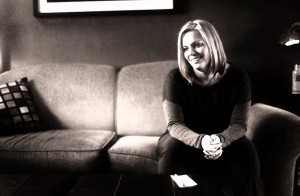 One Mad Lemming is excitement, incubation and collaboration. Tied to an intrinsic belief system, Freya decided to start practicing what she preached and began creating fun projects in concert with other kickass professionals that wanted to change the way business and life was being done.  Believing strongly that amazing possibilities are made tangible when more than one person is involved, the conversations that are occurring and the projects that are developing are beyond cool.
One Mad Lemming is founded on the principals of The Lemming Revolution.  We are taking advantage of a popular myth.  The myth that lemmings blindly and willingly throw themselves off a cliff is untrue – however so many know or believe in this myth we've decided to capitalize on this popular presentation of lemmings and declare a revolution of the herd mentality.
Turn away from the cliff and declare your own revolution.  Do business differently.  Inject fun back into your day.  Celebrate the individuals on your team. Explore collaboration and movement in non-traditional settings. Creativity, Connection and Collaboration are the result of work.  Although at times naturally intuitive, for most it is the culmination of learning skills, re-setting paradigms and shifting perspective.
We come together every day to make things happen for the companies and individuals we work with.  Philosophically we find a human connection that positively impacts your bottom line, generates new ideas and helps you to find joy in the hours you spend working.